Mission Statement - To be the primary resource for Business Practices for the Engineering Industry in SC.
The BRE Committee will work toward achieving its mission by providing the following:
Timely and practical Education and Business resources – Develop quarterly business topics/speakers at member events.
Member driven content development – Assess business and engineering educational needs of member firms.
Highlight ACEC national webinars and online education resources
Highlight ACEC Coalitions to potential new members
Registered Continuing Education Program RCEP – A tool for ACEC members to log and track continuing education hours
BRE is also responsible for the following ACEC-SC programs:
Chair: Chuck Black, S&ME
Upcoming Events: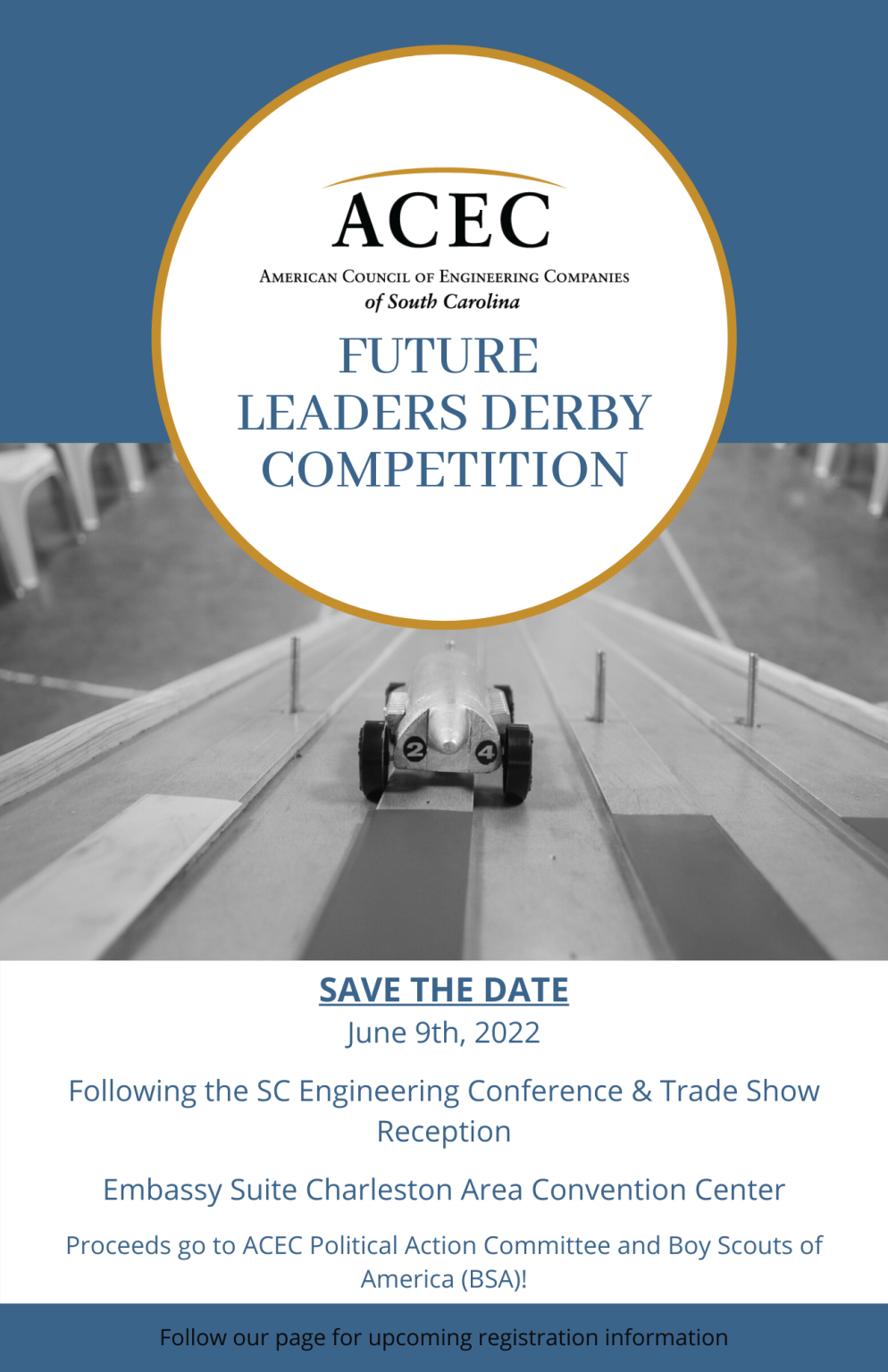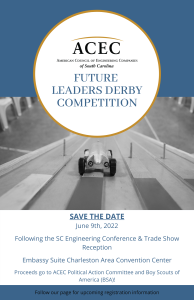 Start your engines! ACEC Future Leaders Class of 2022 is teaming up with Boy Scouts of America (BSA) to bring some fun competition to the SC Engineering Conference & Trade Show. Get your team together and register for the Future Leaders Derby Competition! Proceeds go to the Political Action Committee and BSA.
The race will be held June 9, 2022, at the South Carolina Engineering Conference & Trade Show in North Charleston after the Thursday night reception.
Derby Registration is $75 per team, and you'll be racing for great prizes and bragging rights! Kick start your team by ordering your car kit from BSA (or Amazon).
Team Registration: https://events.eply.com/2022FutureLeadersDerby3366612
Sponsor Registration: https://events.eply.com/2022FutureLeadersDerbySponsorships3366706