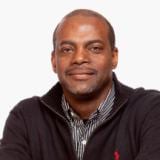 Melvin C. Williams, Senior Business Developer and project professional in S&ME's Charleston office, was recently promoted to Vice President. Williams' expertise also includes project management and geotechnical engineering inspections and investigations. He has become one of the primary faces of S&ME in South Carolina due to his interaction with local and state leaders, SCDOT officials, community leaders and target clients. Williams has single-handedly acquired and managed multi-million dollar SCDOT on-call CEI projects and is the primary contact to receive S&ME's teaming requests for SCDOT D/B projects.
Williams has received many accolades for his service and/or involvement in various professional organizations often serving in a leadership capacity. The actual number is too great to list but to just name a few: SC SmartState Review Board, ACEC-SC Board of Directors, and Charleston Post of the Society American Military Engineers (SAME.) He also actively volunteers on several community boards including Medical University of South Carolina Hollings Cancer Center Advisory Board and South Carolina State University Industrial Advisory Committee. He has a love for people and desires to make S&ME the best known name across South Carolina.
In addition to be named Vice President; Williams recently received the S&ME's Presidential Award for Leadership demonstrated within the company and community through his involvement with committees and boards. He was also re-elected as Vice-Chair of the South Carolina SmartState Review Board. SmartState is a program that has secured over $1.4 Billion dollars in investments for South Carolina while also creating over 8,000 jobs for the state.