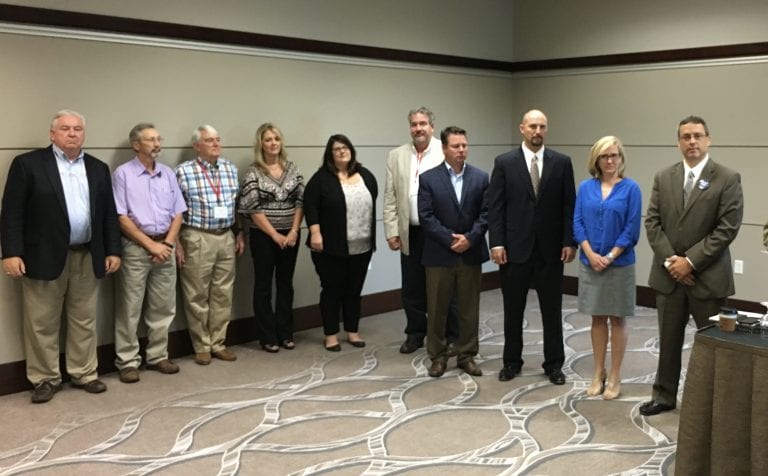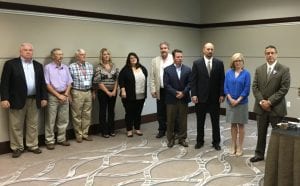 ACEC-SC elected new officers and board members at the annual meeting in June.
ACEC-SC Chairman is Rick Fauteux, PE.  He is Associate Vice President and Project Engineer at HDR, Inc. in North Charleston, SC.   Prior to his election to Chair, Fauteux served as ACEC-SC Vice Chair and Secretary/Treasurer, as well as serving on the ACEC-SC/SCDOT Partnering Committee.
Kylie Page, PE, is ACEC-SC's Vice Chair.   She is a Principal and the Office Manager at Terracon Consultants in North Charleston, SC.  She previously served as ACEC-SC Director, and most recently as ACEC-SC Secretary/Treasurer.
The organization's Secretary/Treasurer is Cameron Nations, PE, Vice President of Parrish & Partners, LLP, in Columbia, SC.
Newly elected to the Board of Directors is Keith Overstreet, PE of Design South Professionals, Inc. in Anderson, SC.
Returning to the board are Jeff Burkett, Mead and Hunt, Lexington, SC; Kevin Shoemake, PE, Thomas & Hutton, Greenville, SC; Emily Swearingen, PE, AECOM, Greenville; Sherry Williamson, PE, STV, Rock Hill, SC; and Melvin Williams, S&ME, Inc., Charleston, SC.
The ACEC-SC National Director is Larry Hargrove, PE, M&S Engineering, Charleston, SC, and the Associate National Director is Jerry Carter, PE, Vaughn & Melton, Spartanburg, SC.
The immediate past chair is Tom Jordan, PE, Davis & Floyd, Greenwood, SC.