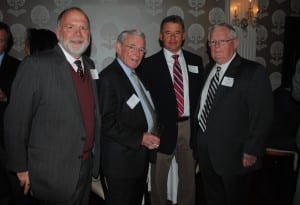 The American Council of Engineering Companies of South Carolina, the South Carolina Society of Professional Engineers, the American Society of Civil Engineers South Carolina Chapter, the American Institute of Architects of South Carolina and the Carolinas Associated General Contractors hosted the 2015 Design Construction Partnership Legislative Reception on Tuesday, January 27, 2015 at The Palmetto Club, Columbia, SC.
With five professional societies sponsoring the event, over 200 engineers, architects and contractors came to speak with their legislators about issues the design industry deems pertinent during the current session. In attendance, there were over 40 legislators, SCDOT Commissioners John Hardee, Jim Rozer and Mike Wooten, Secretary of Transportation Janet Oakley, as well as state officials including State Treasurer Curtis Loftis and Comptroller General, Richard Eckstrom.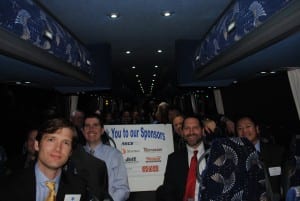 Attendees from the Charleston area rented a bus to transport attendees safely to the Legislative Reception. Next year, many people have expressed interest in a similar service for attendees around the state.
The Legislative Reception is an informal way to speak to members of the Senate and the House of Representatives while letting them know where the design communities sit on certain issues. With such a great turnout of professionals, it also shows the legislature the design community is large and an important part of the infrastructure of our fine state.
To review the 2015 Legislative Issues, click here.